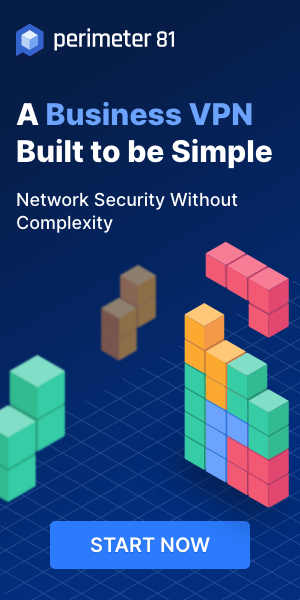 Radically Simple Business VPN
Stop spending countless hours configuring your Business VPN.
Deploy a secure hybrid network in minutes.
Unified Management Platform
Instant Deployment
Seamless Cloud Migration
Effortlessly Manage User Roles
Easily Build, Manage and Monitor Your Network
Save 250+ annual hours on manual hardware configuration with our simple and user-centric Business VPN.
Real Cybersecurity Without The Complexity
Unify dozens of cyber security and networking tools into one intelligent and well-designed platform.
The Impact of Radical Simplicity
Cloud-based attacks have increased by 630% since the start of the pandemic. With more environments and devices to protect and tools to manage, things become extremely complex real fast. This is what we call The Cyber Complexity Trap™ and here's how we defeat it.
ZTNA (Zero-Trust Network Access)
FWaaS (Firewall as a Service)
SWG (Secure Web Gateway)
Instant Deployment, Unified Management, Full Visibility, Integrated Security
CISO / IT Pro
1. One-click management
2. Quick scalability
3. Seamless integration
4. Security from anywhere
5. Simple interface
6. No-hassle security
7. Access from anywhere
8. Always-on VPN
Discover a Simpler, More Powerful Business VPN Experience
From SMBs to Fortune 500s, Here's Why Businesses Choose This!
250+ Hours Saved
Our customers save at least 250+ hours yearly on manual hardware configuration, network deployment and help desk support compared to non-customers.
20 Minute Deployment
Most of our customers can begin deploying their networks in under 20 minutes, compared to 7+ days for most non-customers.
60% TCO (Total Cost of Ownership) Reduction
We reduce TCO by 60%, eliminating data center hosting, hardware installation and maintenance costs and help desk incidents.
50+ Global Data Centers
Our global backbone of over 50 data centers ensures faster and safer networking delivered to the edge, where remote employees and branch offices connect.